Wilco Motor Spares
Wilco Motor Spares
---
Business details
Wilco Motor Spares
52-56 St Nicholas Road
Great Yarmouth
Norfolk
NR30 1NP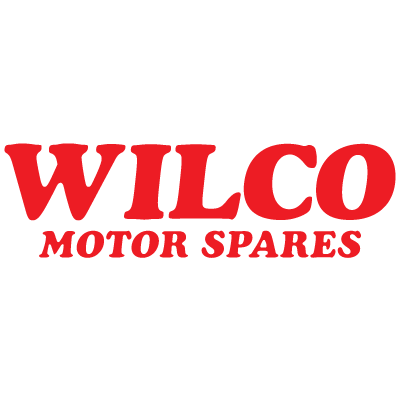 Call Today
About Wilco Motor Spares
Visit Wilco at St Nicholas Road, Great Yarmouth where we offer a huge range of car parts, accessories and services for the motorist and cyclist. A local family-run company serving motorists for over 50 years with 16 local branches across the east of England. Let us help you with the set-up and installation of dashboard cameras and sat-navs, headlight bulb replacements, the fitting of roof bars and boxes, our paint-matching service, and much more! Our unbeatable knowledge of car spares and accessories means we can offer helpful guidance on anything from motor oil, pollen filters, roof bars and boxes, to car polish, car wash and underseal. If you are into pedal power, take a look at our wide range of bikes and cycling accessories for all the family. Prefer to order online? We offer a fantastic delivery service if you order via our website, and you can use our click and reserve service to secure your items quickly and easily at your local branch.
Categories: car parts, car audio and entertainment systems, bike shops Keywords: auto spares yarmouth, car paint mixing yarmouth, car parts yarmouth, car spares yarmouth, car stereo yarmouth, cycles yarmouth, dash cams yarmouth, electric bike yarmouth, headlight bulbs yarmouth, number plates yarmouth
Services at Wilco Branches
Number Plates
We are able to produce standard size white or yellow number plates (plain or GB) in-store while you wait. In order to supply you with new plates, we will need to see original documents that prove your name and address and show you are allowed to use the registration number. For more information please see our website.
Please note plates will include our name and postcode which is required by law.

Url: https://www.wilcodirect.co.uk/number-plate-service

Bulb Fitting
We won't leave you struggling in the car park to change that troublesome bulb.
We hold a wide range in-store however if we haven't got the right one we can get it in same-or-next-day. Feel free to call us to check that we have the correct bulb in stock for your vehicle before your visit. If you're unsure our helpful staff will be happy to guide you.

Url: https://www.wilcodirect.co.uk/fitting-services

Wiper Blades
Wiper blades are a really common part to wear on a vehicle and are even an MOT failure if they are not in good working order. The number of options available can be daunting so please give us a call if you are unsure which you need.
We can fit your new blades for you while you wait for a small fee, or you can take them away to fit yourself.

Url: https://www.wilcodirect.co.uk/fitting-services

Mirror Glass
Mirror glass can be a little fiddly to fit, so let our trained technicians help. We can find the right part for you in-store and fit it for you while you wait. Please feel free to call us before your visit to ensure we have the correct part in stock.

Url: https://www.wilcodirect.co.uk/fitting-services

Roof Bars and Boxes
Roof boxes are available in many shapes and sizes and are fantastic for long family journeys, allowing you to free up extra room in the car. It's important to get the right set of roof bars for your vehicle and we have a wide range of bars and rails in stock. If you are not happy fitting your roof bars and box yourself, we can do this for you for an additional fee. Please feel free to call us to make sure we have the right ones for your vehicle before you visit.

Url: https://www.wilcodirect.co.uk/fitting-services

Savers Club
The Wilco Savers Club is the easy way to save throughout the year for that star gift for your loved ones. Simply visit your local store and choose the item you wish to reserve. Our team will keep this item for you until it is fully paid for. You will be given a card to keep track of how much you have to go. A great way to spread the cost of birthdays or Christmas.

Url: https://www.wilcodirect.co.uk/savers-club

Click and Reserve
To use our Click and Reserve service simply find the product(s) you need on our website, and choose the collection option at the checkout. You will receive confirmation that your items are being kept for you at your chosen store. In-stock items will be reserved ready for you to collect, but please leave an hour between reservation and collection to give us time to set your items aside. Items will be reserved until the end of the next working day.

Url: https://www.wilcodirect.co.uk/click-and-reserve

Paint Mixing
We are able to mix your choice of colour from thousands of different coloured paints for your car. No longer will you have to make do, we can provide an exact match! Not only are they suitable for your car but many other surfaces such as wood, glass and metal.

Url: https://www.wilcodirect.co.uk/wilco-motor-spares

Opening Hours
Monday: 08:30 to 17:30
Tuesday: 08:30 to 17:30
Wednesday: 08:30 to 17:30
Thursday: 08:30 to 17:30
Friday: 08:30 to 17:30
Saturday: 08:30 to 17:30
Sunday: 10:00 to 13:00

More information
Brands offered include: AA, Armor All, Astonish, Autoglym, Autoleads, Blue Spot Tools, Castrol, Champion, Comma, Cosmos, Coyote, Davids Isopon, Disklok, Dodo Juice, Dr Sludge, Draper Tools, Duracell, Falcon Bikes, Farecla, Forme, Granville Oils, Grayston, GT Bikes, Gunk, Gunson, Hammerite, Haynes, Hilka, Holts, Hylomar, Invert, Jelly Belly, Juicy Bike, JVC, Kingfisher, Laser Tools, Lucas, Maypole, Millers Oils, Mint by Oxford, Mont Blanc, Mothers, Nextbase, Oxford Products, Oxygen Bikes, Rain-X, Ring Automotive, RoadHero, Scosche, Simoniz, Stoplock, STP Air Con, Streetwize, Summit, Tetrosyl, Thule, Townsend, Turtle Wax, WD40, Weldtite, Wilco, Wynns
Products: Car Parts, Car Spares, Car Accessories, Cycles, Cycling Accessories, Electric Bikes
Specialities: Over 50 years in car parts and accessories
Languages spoken: English
Services include: Bicycle services, Car accessories, Car battery fitting, Car parts, Classic car key cutting, Click and reserve, Dash cam fitting, Expert advice, Extensive range, Fitting services, Headlight bulb fitting, Mirror glass replacement, Number plates, Paint mixing, Roof bar fitting, Roof box fitting, Sat nav fitting, Savers Club, Wiper blade fitting

Payment options accepted by Wilco Motor Spares
Cash
Maestro
MasterCard
Visa
Link to this page
If you would like to make a link to this page from your own website, simply copy and paste the code below into any page of your site.