Specsavers Opticians and Audiologists - Rutherglen
Specsavers Opticians and Audiologists - Rutherglen
---
55.828043257855
-4.2104444606321
Business details
Specsavers Opticians and Audiologists - Rutherglen
9 Stonelaw Road
Glasgow
South Lanarkshire
G73 3TW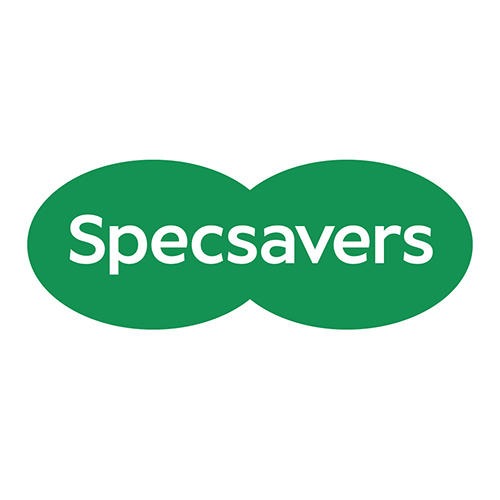 Book an eye test today at Specsavers
About Specsavers Opticians and Audiologists - Rutherglen
At Specsavers, we aim to bring you the highest standards of service and expertise. All our stores are locally owned by professional opticians whose priority is to offer the best in eye care and hearing care. That's why you'll find this promise in all our stores.

When you choose Specsavers Opticians you are in safe hands. With a catalogue of over 1,000 glasses, showcasing the latest fashions, designer labels, colours and frame shapes from around the world, you can be sure to find the right glasses for you. But we know style comes second to your comfort. Which is why all our glasses are professionally fitted under the supervision of a qualified optician to ensure your new glasses fit properly and that you have clear, comfortable vision.

We also know that it's not always easy coming in to the opticians without assistance, so if you or your loved ones are physically or mentally impaired, our opticians will visit you at the comfort of your own home. You can inquire about home eye tests at just a few clicks of a mouse.

And we don't just care for your eyes. Our team of audiologists offer a range of services from hearing tests at flexible times to advice on hearing aids. So whether you're keen to book a hearing test or benefit from some expert advice, we're here to hear.

We want you to be completely happy with your purchase at Specsavers. So if for any reason you have any concerns within three months of the date of purchase, we will put it right. No quibble, no fuss.

Why do so many people who wear glasses and hearing aids choose Specsavers? It's simple - whether you are in store or online we offer an unbeatable combination of style, value for money and expertise.
Categories: opticians, surgeons, optometrists, hearing aids
Standard Optical Services (UK)
Services
Adult eye tests
Your eyes can actually tell us a lot about your general health, even if they don't feel any different. That's why it's so important to have your eyes tested regularly. Book your adult eye test at Specsavers


Children's eye care
Children's eye tests are different from adult eye tests. However at Specsavers, your child's eye care is just as important to us. Book your child's eye test at Specsavers


Contact lens services


Eye health services


Glasses
Women's glasses
Women's glasses - Find women's glasses at Specsavers. We have a wide selection
of the latest frames styles and designer brands


Men's glasses
Men's glasses - Find men's glasses at Specsavers. We have a wide
selection of the latest frames styles and designer brands


Children's glasses
Find children's glasses at Specsavers. We have a wide selection of the latest frames styles and designer brands


Sunglasses
Sunglasses - Discover our latest range of sunglasses at Specsavers, from designer to own
brand.


Prescription glasses
Prescription
glasses - you can order your prescription glasses in 4 simple steps. Choose your frames, add your prescription details, choose your lenses and then Specsavers will do the rest


Lenses
Contact lenses
Contact lenses - our contact lenses cover a wide number of subscriptions. Specsavers
has the correct solution for everyone


Varifocal lenses
Varifocal lenses allow you to see at any distance.
So whether you are driving, using a computer, shopping or reading, Specsavers have you covered


Bifocal lenses
Bifocal lenses are divided into two parts to accommodate a combination of any two different prescriptions into one lens. Discover bifocal lenses at Specsavers


Polarising lenses
Polarising lenses - Unlike ordinary sunglasses, polarising lenses eliminate glare from horizontal surfaces such as roads, water and snow. Discover our range of polarising lenses at Specsavers


Reactions lenses
Reactions lenses -Lenses that react to light. They're clear indoors but darken like sunglasses in sunlight. So you only need one pair of glasses for all conditions. Discover our range of reactions lenses at Specsavers


Opening Hours
Monday: 08:30 to 19:00
Tuesday: 08:30 to 19:00
Wednesday: 08:30 to 19:00
Thursday: 08:30 to 19:00
Friday: 08:30 to 19:00
Saturday: 08:30 to 19:00
Sunday: Closed

Images from Specsavers Opticians and Audiologists - Rutherglen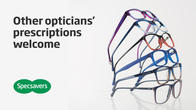 Videos from Specsavers Opticians and Audiologists - Rutherglen
More information
Brands offered include: BOSS Orange, Cheap Monday, Comfit, Converse, FCUK, French Connection, Gant, Hackett, Jeff Banks, Karl Lagerfeld, Marvel, Osiris, PUMA, Quiksilver, Replay, Superdry, Timberland, Tommy Hilfiger, Acuvue, SofLens, CIBA Vision, Aurora, Cath Kidston, Karen Millen, Kylie Minogue, Love Moschino, Max and Co, Red or Dead, Roxy
Products: Glasses, Sunglasses, Spectacles, Prescription Sunglasses, Contact Lenses, Varifocal Lenses, Bifocal Lenses, Transition Lenses, Reactions Lenses, Polarising Lenses
Languages spoken: English
Services include: Adult eye tests, Children's eyecare, Eyecare at home, Audiology services, Contact lens services, Home eye tests

Payment options accepted by Specsavers Opticians and Audiologists - Rutherglen
American Express
Apple Pay
Cash
Direct Debit
Maestro
MasterCard
Visa
Link to this page
If you would like to make a link to this page from your own website, simply copy and paste the code below into any page of your site.